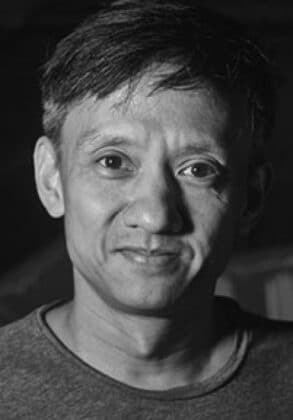 Alan Asuncion
Alan Asuncion is a Long Island native who did his time in the trenches of the NYC freelance and wedding band circuit while teaching for many years on LI. He's super excited and grateful to be a part of this amazing show since 2007 following the Off-Broadway show De La Guarda (NYC, Korea, Israel). Alan is currently spending most of his time and energy finding the best espresso and breeding ball pythons! Special shout out goes to his two girls Mayah and Alana! Everything is for you!
One of Alan's characters: Mozzie
Ever-present and acrobatic. You can't get rid of him.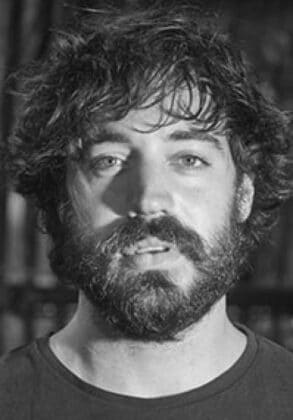 Micah Cowher
Micah Cowher is a New York native with a passion for all things rhythm. Growing up playing drums, Micah went on to major in music education at NYU-Steinhardt before studying musical theatre and dance at AMDA. Since then, he's been fortunate enough to tour the world acting and drumming in various musicals and rock bands. Favorite theatre credits include Rock of Ages, Shrek the Musical, Monty Python's Spamalot, Footloose, and Bayside the Musical. Current band/producing projects include @nightwithoutcars, @theduderanchnyc, and @thealicevalentine. When not performing, Micah teaches percussion and tap dance at Dance Molinari while also managing his entertainment company, Imperial Entertainment NYC. @micah.cowher
One of Micah's characters: Potato Head
The rock steady rhythmic center of the show.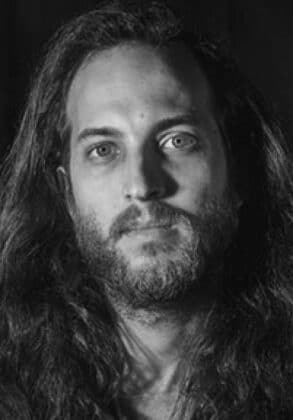 John Gavin
John Gavin is an in demand drummer and percussionist based out of Brooklyn, NY. Originally from Florida, he has performed as a musician for the Walt Disney Company at their theme parks across the United States. Recently, he has performed and recorded with the ska-rock group Streetlight Manifesto and played percussion on the soundtrack of the film, CAM. John would like to thank his friends and family for the unending support and every teacher who has shared their knowledge. He holds a Bachelor of Music Education from the University of Central Florida and a Master of Music from New York University.
One of John's characters: Doctor Who
Wild, crazy and likely to do unexpected things — but only once you get to know him.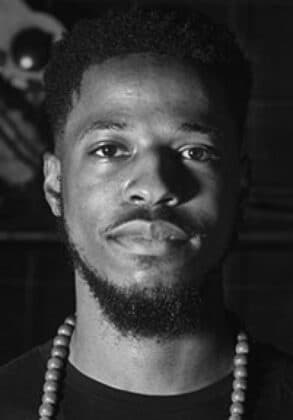 Desmond Howard
Desmond Howard is a West African and Afro-Caribbean percussionist/dancer, also specializing in American urban dance forms (House Dance, Freestyle Hip-Hop, Popping, B-boying, and Locking). From Washington, DC, he has been performing professionally since the age of twelve, with Coyaba Dance Theater, Urban Artistry, and others. Desmond graduated from The New School with a B.A. in Contemporary Music.
One of Desmond's characters: Sarge
Precise and determined, the leader of the group.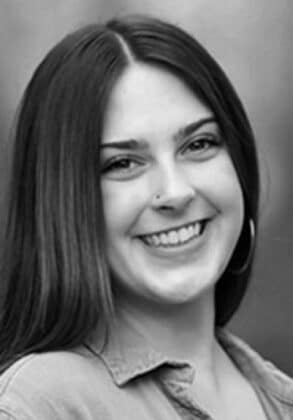 Jayme Overton
Jayme Overton is from Williamsburg, VA and is currently pursuing a degree in therapeutic recreation at St. Joseph's College. She has trained in various styles of dance, but found her love for tap dance at age 10. Since then, she has been fortunate enough to attend several dance intensive festivals, such as the tap dance program at The School at Jacob's Pillow, and perform in shows under the direction of Michelle Dorrance, Dormeshia, Derick K. Grant, and many more. Jayme is so grateful to be a part of STOMP and create music with her fellow artists.
One of Jayme's characters: Cornish
Comedy is her middle name.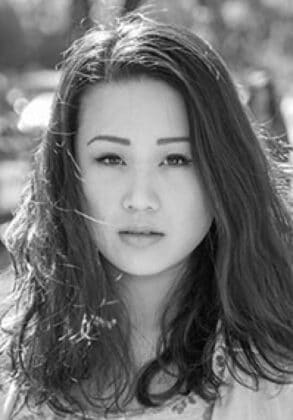 Tamii Sakurai
Tamii Sakurai Forever a fan of STOMP, Tamii Sakurai is originally from Tokyo, Japan, where she was trained as a tap dancer by her grandfather. Since living in New York, she has been working closely with American Tap Dance Foundation, and is thankful to the tap community for raising her as a dancer/percussionist.
One of Tamii's characters: Cornish
Comedy is her middle name.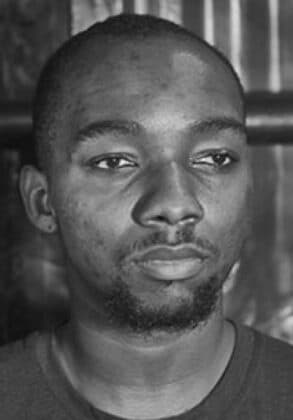 Emmanuel "Manny" Scott
Emmanuel "Manny" Scott is a percussionist and music educator from Lithonia, Georgia. He holds degrees from Tennessee State University and Southern Illinois University, Carbondale. He was the head drum major in the TSU Aristocrat of Bands and has performed at a variety of events including the NFL Hall of Fame Game and for President Barack Obama in celebration of the opening of the National Museum of African American History and Culture. Manny is thankful to God, his fiancée, family, friends, and Liberty Avenue Middle School for their support. His time in STOMP is dedicated to his late aunt Debbie Bailey.
One of Manny's characters: Particle Man
A warrior with stamina and a sharp sense of detail.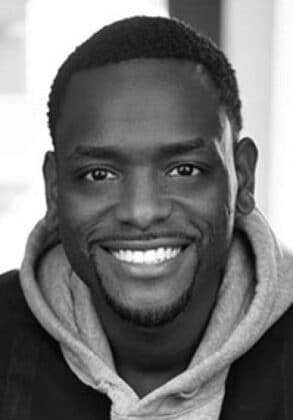 Reggie Talley
Reggie Talley is a multidisciplinary artist born and raised in Houston, Texas. While working with STOMP, Reggie has toured in over 40 countries, and had the honor of performing in the 2012 London Olympic Closing Ceremonies. Reggie is the owner of Due Season Productions, a company specializing in the development of multimedia content. Reggie's work has garnered many awards from prominent film festivals, including Best Screenplay. Some of Reggie's TV and Film credits include Power Book III: Raising Kanan, FBI: Most Wanted, Bull, The Marvelous Mrs. Maisel, and Blue Bloods. Reggie is grateful to God and to his family for their constant influence.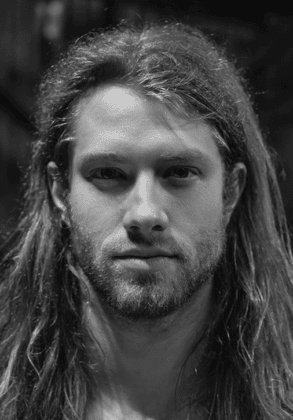 Jordan Brooks
Jordan Brooks was born and raised in Dallas, TX. Jordan fell in love with music at an early age. He toured the U.S. with the Santa Clara Vanguard and Blue Knights Drum and Bugle Corps where he refined his rudimental drumming while studying classical, jazz, contemporary, and world music genres at Berklee College of Music. He went on to earn his masters at NYU which propelled him to work with notable artists and productions as a performer, producer, and studio musician. He would like to thank his loving family and many teachers for their unwavering support of his dreams. Find him @jbrooksmusic.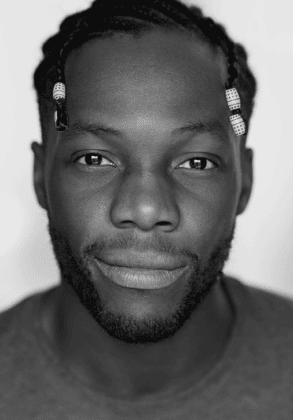 Simi Egbejumi-David
In 2013, Simi trained at East 15 Acting School graduating studying Physical Theatre and received a scholarship for Academic Excellence. Theatre credits include: Curtis in War of the Worlds (Stage), Mercutio in Romeo and Juliet (Stage), and Captain Speedy in Around the World in 80 Days (UK Tour).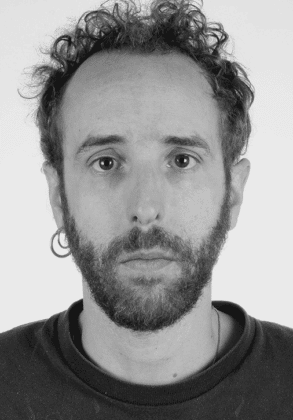 Jose Filgueira
Jose Filgueira is a Spanish musician and actor. He's been doing street music and performing in comedy shows throughout his adolescence and professional career. He worked for 10 years at Al Tran Tran Impro, an improvisation musical theater company and then formed Swingdigentes, a music, dance, and comedy company that has performed in 30 countries around the world. Since then, he's performed with Cirque du Soleil and other circus shows. He's super happy to be part of STOMP, a company he has loved since childhood. If you want to know more you can find him on social networks under Jose Filgueira.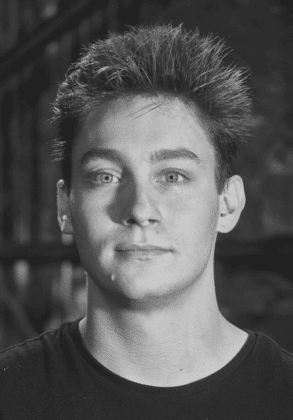 Declan Hayden
Declan Hayden is a musician from Cincinnati, OH who considers himself a jack of all trades. He discovered his love for music at Kings High School and received a BM in Percussion Performance and Music Education from the University of Cincinnati. Declan loves animals, horror, comedy, showtunes, and the avant-garde. Performing with STOMP is a dream come true, and he is infinitely grateful to his teachers, friends, and family; he couldn't have done it without you. Find him @dhaydendrums and at www.declanhayden.com.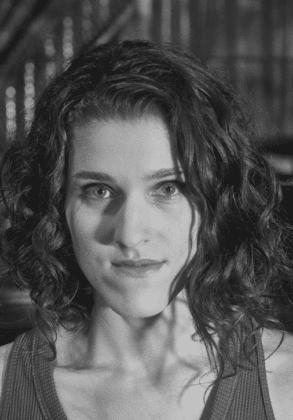 Madeline Jafari
Madeline Jafari is a contemporary dancer based in Astoria, Queens. She was raised in Austin, TX and found her love of rhythm and movement at Tapestry Dance Co. As a freelance dance artist, her work has included dancing for Netta Yerushalmy, Steeledance, Shannon Gillen, and Giada Ferrone. She holds a BFA in Dance from NYU's Tisch School of the Arts. This is for you, Grandma.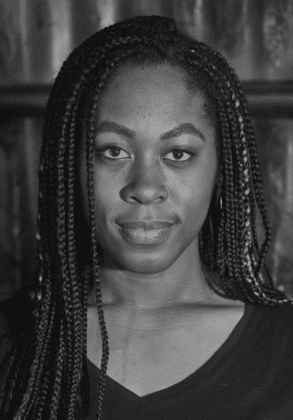 Zahna Johnson
Zahna Johnson is a dance artist and performer based in Dallas, TX. She earned her BFA in Dance at Sam Houston State University in 2021 and is so excited to embark on her journey as a professional. A New Jersey native, her training spans across the country and across styles. Tap has always been her favorite; she can't keep her feet still! Zahna feels blessed that God gave her a passion for the arts and has her friends and family to thank for supporting her every step of the way.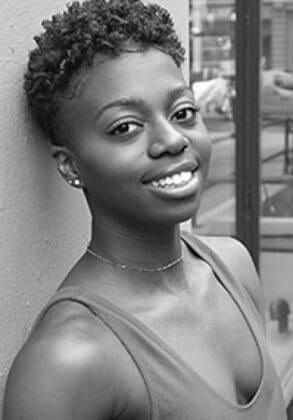 Jasmine Joyner
Jasmine Joyner is a performer from Queens, NY who has studied dance all of her life. She started out in her hometown family dance studio called Jenn's Studio 1. She received her Bachelor's in Dance from SUNY Fredonia. As a professional dancer, she has performed in many dance ensembles, theater production of Cabaret, and Debbie Allen's Dance Academy summer intensives. She is grateful STOMP has given her opportunities to fulfill her hopes and dreams. Special thanks to her family and friends for being her biggest supporters.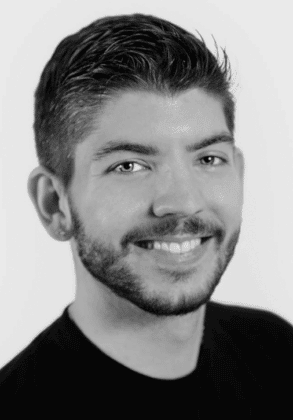 Riley Korrell
Riley Korrell is a dancer, performer, singer, and actor from Frederick, Maryland who has been dancing for over 17 years in many different disciplines, primarily tap. He represented the United States at the IDO world tap championship in Riesa, Germany from 2015-2018 as part of the American Tap Company as a Male Soloist, Duo, Trio, Small Groups, and Formation. Having seen STOMP when he was a child, Riley has always dreamed of being able to perform the very show he saw all those years ago. He would like to thank his family and friends for all of their continued love and support.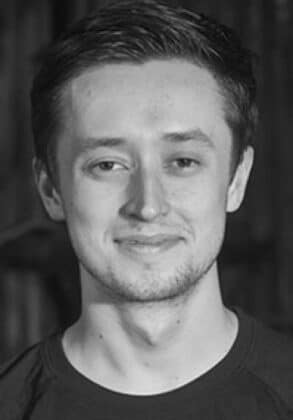 Max Meyer
Max Meyer was raised in Chester, New Jersey, where he fell in love with music at an early age. He moved to NYC to attend New York University, where he received his bachelor's in Percussion Performance in 2021. While at NYU, Max traveled to Ghana to study West African percussion and dance, and to perform with the National Symphony Orchestra of Ghana. He is also a preschool music and movement teacher with Music Together, a world-renowned company. Max would like to thank his family, who never batted an eye when he said he wanted to become a musician.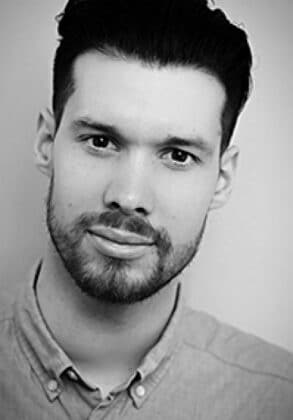 Sean Perham
Sean Perham is a comedian, drummer, and actor from New York. He attended the College for Music Education at Fredonia State University and received his Bachelors in Music Education, continuing on to get his Masters of Music Performance at New York University. During that time, he traveled the world playing music and was fortunate enough to play the stages of Lincoln Center, Carnegie Hall and others. After graduating, Sean was a full-time music teacher while also pursuing his acting/comedy career. It's a dream come true to be a cast member of STOMP. @Seanperhamisme.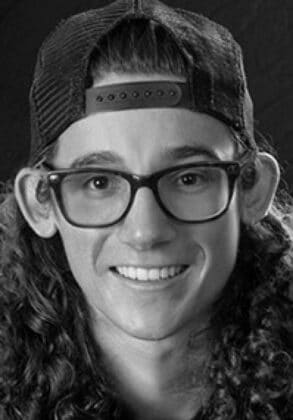 Cade Slattery
Originally from San Diego, Cade Slattery joined a percussion motivational performance group called Jr. Crew in 2006 run by Chris Rubio, formerly of STOMP, which sparked his love for the show. He is extremely grateful to be part of the STOMP family. He thanks Sophie, Mom and Dad, Chris, his best friends Alex and Suco, and Uncle Paul. Outside of STOMP, Cade creates electronic music. Find out more at https://soundcloud.com/cade-slattery.